Home
Awakening Awe – An Illustrated Journey Toward Reverence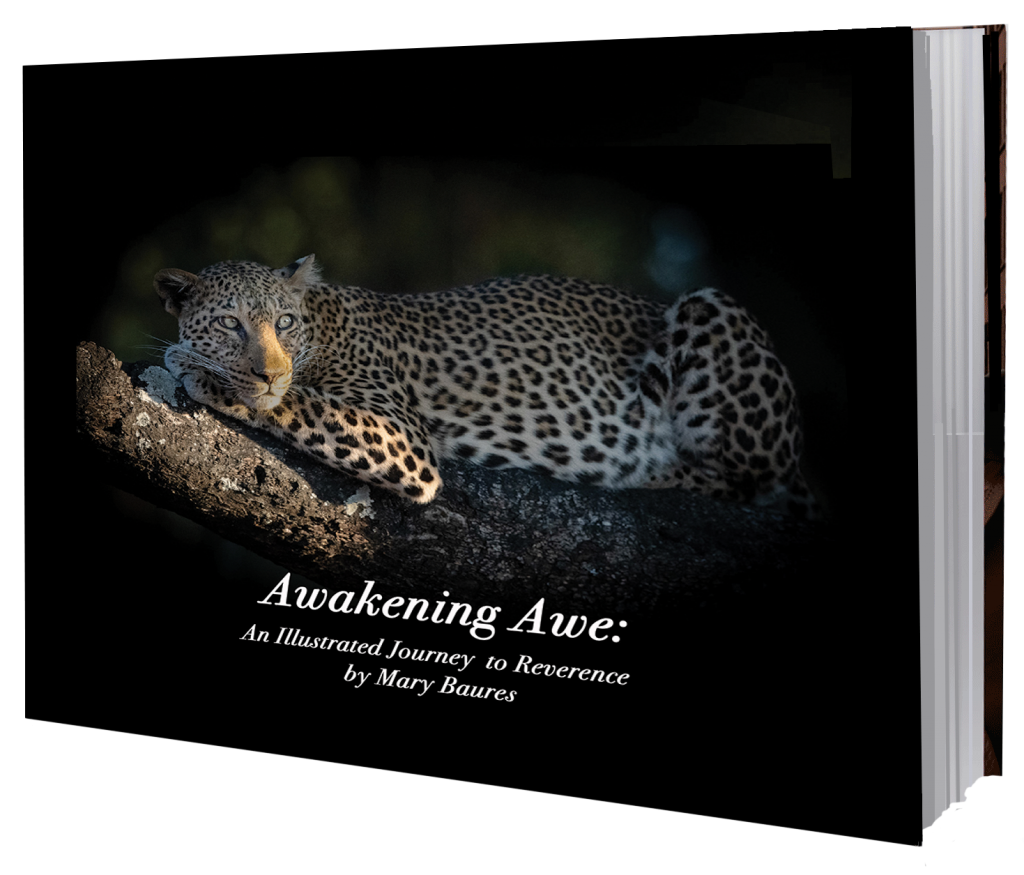 Mary Baures weaves her narrative around encounters with leopards, snow monkeys, grizzlies, jaguars, and orphan orangutans. It is an urgent plea for us to end our cult of superiority and our delusion that we own the earth.
As the reader accompanies her into the wild, we encounter elephant calves, leopard cubs, mating lions, lion guardians and indigenous leaders who view Mother Earth as sacred. Dr. Baures says the coronavirus was just a starter pandemic, a warning shot. Nature and wildlife cannot withstand more chemicals, deforestation, and warfare.  Not listening to our mother has consequences.
Non-Fiction, 190 pages
Paperback: ISBN: 978-1-945756-25-2, $38.99
Heartwarming and heartbreaking, Dr. Baures delves into the essence of being and challenges us to be our best selves. Her strongest message is love can help us come back from devastation and we can heal our destructive mindset by love for every integral part of nature. Then, we will save our precious mother, Earth, and ourselves.Dr. Baures shares her gratitude for just being. Her photos leave you breathless, from the tiniest bird to the elephant."
— Marcia Lefouour, Bradenton. Florida
Coming soon! Hardcover: ISBN: 978-1-945756-27-6, $55.00
Download a web-friendly PDF of the book now.
$8.99
"
---
Love Heals Baby Elephants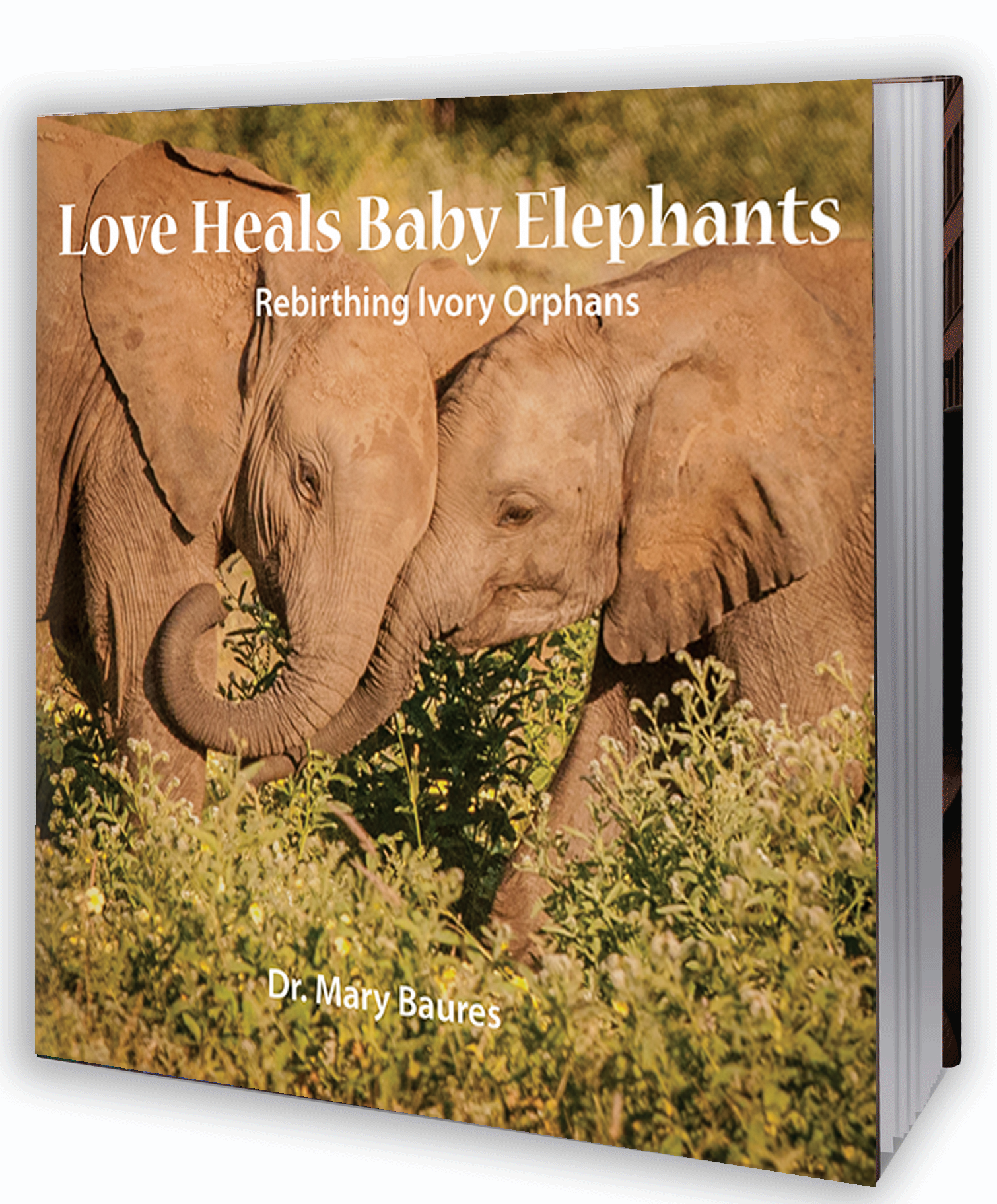 Only 3 percent of baby elephants survive when orphaned by poachers who slaughtered their parents for their ivory. Touched by their plight, Dr. Mary Baures, a psychologist expert in treating trauma, traveled to Africa and  adopted a baby elephant. Her visit inspired a series of photography safaris during which she captured the strength, grace, and majestic beauty of African wildlife. She chronicled the devastating consequences of the brutal ivory trade, and the joyous recovery of a few orphaned calves. Dr. Baures has now adopted four baby elephants. This book, an unforgettable journey, is their story.
Love Heals Baby Elephants: Rebirthing Ivory Orphans
$19.95, plus shipping

For a PDF to read on your computer, mobile device, or print out,
click the PayPal button below.
Upon payment, will be redirected to the book for immediate download.
$6.99
---
"This wonderfully written and magnificently photographed book about orphan elephants makes us understand the powerful similarities and connections between humans and animals. When we understand this, the slaughter of elephants for ivory becomes a crime against all we aspire to be as human beings." – Margaret Lazarus, Academy Award–winning filmmaker of Defending Our Lives.
WATCH THE TRAILER
---
Wild Life Photography Gallery
FOR NOTIFICATIONS AOUB SPECIAL EVENTS AND NEWS, JOIN MY EMAIL LIST